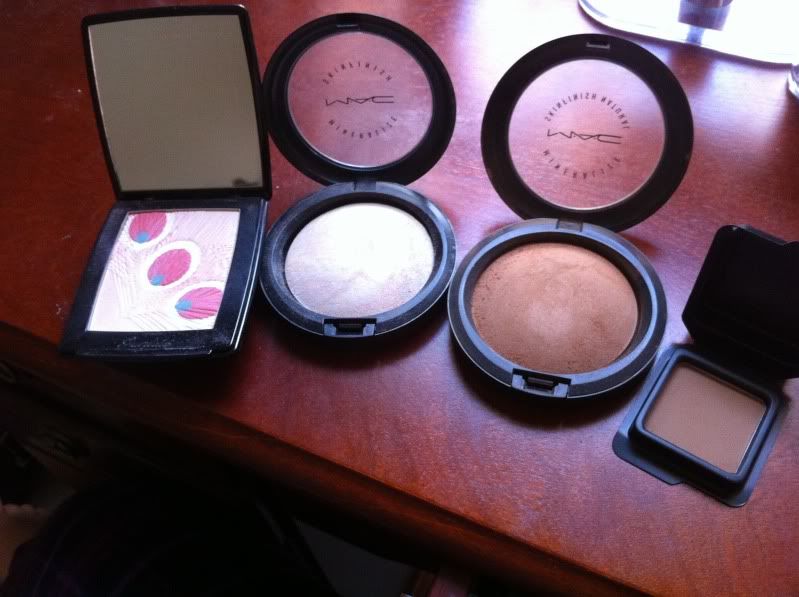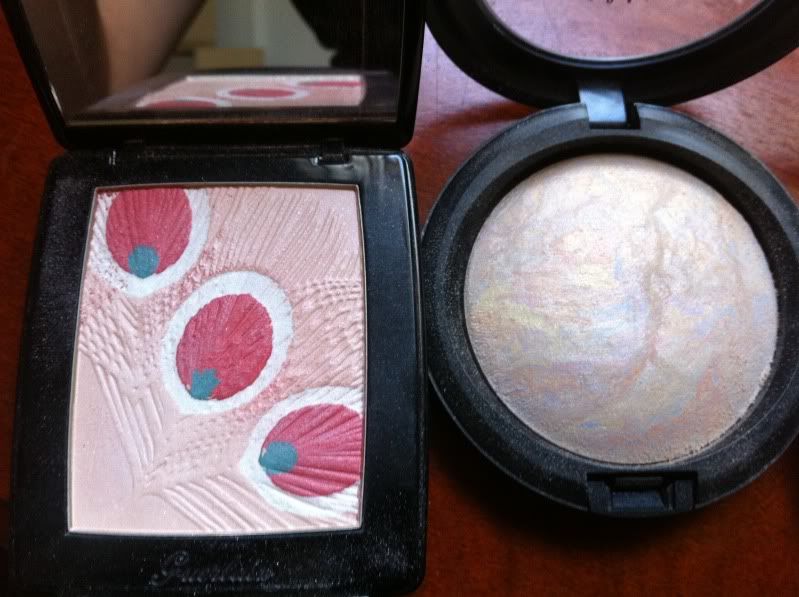 Probably the two prettiest makeup products I own . . .
I still have one lipstick post to go – the fun colors – but I'm waiting for my Illamasqua Kontrol to arrive in the mail before I put that one together. So, next up we have highlight and contour!
Luckily I haven't gone TOO overboard (. . . yet) with the highlight & contour products, so I can put them together in one post – I have two of each.  However, for face products, I tend to go high-end, so these are a little more pricy (for things like lipsticks or eyeshadows, I tend to have a mix of high end and drugstore products).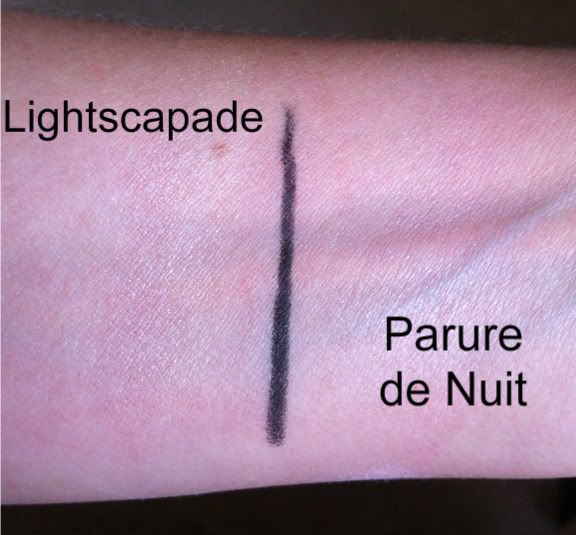 It's really hard to photograph highlighters! This is the best shot I got.
MAC Lightscapade: ABSOLUTE FAVORITE HIGHLIGHT EVER. It looks like light hitting my skin, it's just perfect.
Guerlain Parure de Nuit: I wanted this for months before I gave in and bought it, and it's the most expensive makeup product I own.  I actually don't like it as much as Lightscapade, but it feels so luxurious to use – it's scented, it's beautiful – so I'm glad I bought it.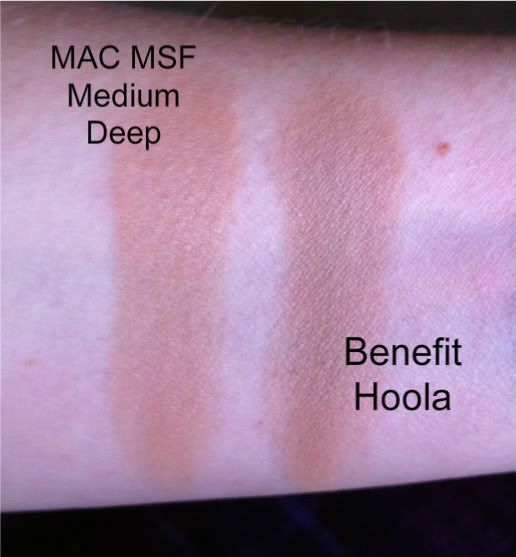 MAC Mineralize Skinfinish in Medium Deep: Nice product to contour. I also really like the texture of this, and if I ever need another powder (just you wait until you see how many powders I have!), I'll probably buy an MSF in my skintone, which is a couple shades lighter. However, when swatching, I realized that this has a little bit of red in it – so I probably won't repurchase this one as a contour product.
Benefit Hoola: I just have a mini one – this is a really nice contour product. After comparing the swatches, I think I prefer this as a contour product to the MSF – so I will eventually buy the full size. It'll probably take me a very long time to use up the mini, though!